Personal Contract Hire Explained
PCH, Personal Contract Hire as it will also be known as, is equal to leasing.
It is a fixed term and mileage agreement (pre-determined between customer (YOU) and the Leasing Company) and is available on a number of Nissan, Suzuki and Hyundai models with J Edgar & Son. You will never own the vehicle and you cannot sell the vehicle on.
With PCH you will pay an advance rental - a bit like a deposit and then an agreed number of fixed monthly rental payments including VAT for the hire period you have chosen. Once the agreement comes to the end, you must return the vehicle to the Finance Company/Leasing Agent. There is no option to purchase the vehicle from the Finance Company/Leasing Agent.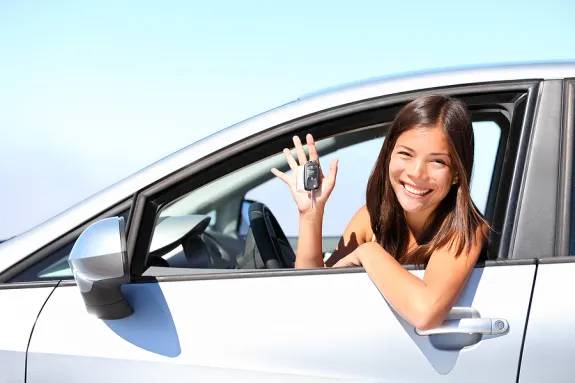 Why Choose PCH?
Fixed monthly payments
Choice of hire period from 2 years onwards, with total mileage up to 120,000 (maximum 40,000 per year)
Optional Service Plans available for peace of mind
Vehicle Excise Duty (Road Tax) is included for duration of agreement
Simply return at the end of hire period, and get a new car
No worries about depreciation - it's not your car!
When PCH is not beneficial ?
​If you wish to own or buy a vehicle
If you need to change your car early (early repayment on termination of agreement will incur charges)
If you would like to shorten the hire period
If you do not know what you predicted mileage will be
Business purpose - cannot be used a Taxi or Driving School vehicle
If planning to use abroad for extended periods
Taking Care of Contract Hire vehicle
You must ensure the vehicle is COMPREHENSIVELY Insured at all times, and it must undergo and Annual Service and be maintained according the manufacturers requirements. At the end of the contract period the vehicle will be assesses by independent assessors as to the conditions of the vehicle based on standards set for fair wear and tear of a car of its age. Refurbishment charges may apply. For more information on this, visit - www.fairwearandtear.co.uk. Any mileage in excess from stipulated in the contract will be charged pro-rata.
---
Contact Us
If you would like some advice on your options for purchasing a car with J Edgar & Son, Our sales team are available to explain the options available to you. You can contact Rowrah on 01946 861607 or Dunmail Park, Workington on 01900 604393 to make an appointment to discuss your options. You can also use the enquiry function below. A member of our sales team will get back in touch once they have looked into your enquiry.